The world's best kept vacation secret.
Honduras Undiscovered

The Passion, Purpose & People
NJOI Team, or Njoi's "fabulous four" decided that they wanted nothing but the best for their potential clients and with this promise in mind, Njoi Beach Residences recently won the prestigious International Property Award for best residential developments in Central & South America.

Both developments, The Njoi Trujillo & The Njoi Santa Fe won this award, making them the most desirable luxury beach residences developments in Honduras!
The opportunities for relaxation, enjoyment, recharging your vitality or increasing your real estate investments are endless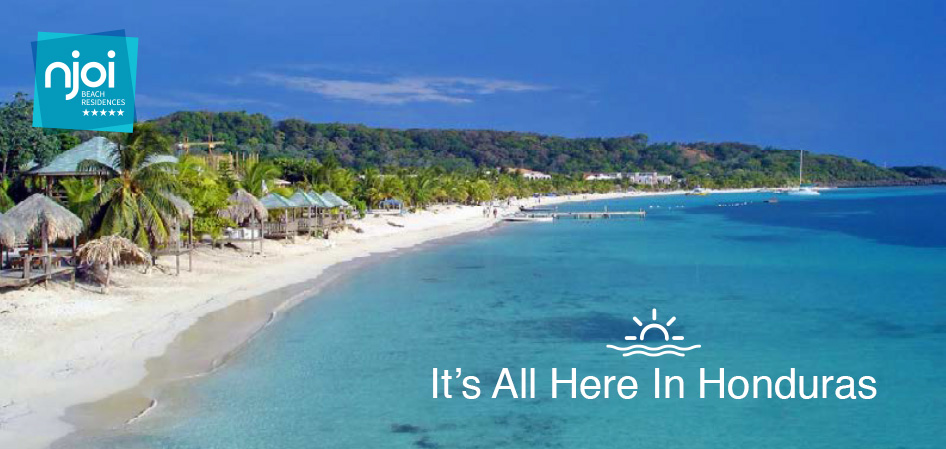 Where the rainforest meets the sea
Paul and Lucia Todos were intrigued with the abundance of natural beauty when they first set eyes on Honduras in 2001. It was love at first sight as they ventured to Trujillo, which soon became one of their favourite get-away vacation destinations. They shared the experience about this hidden jewel of a place to their friends Gino and Cristina Santarossa.

Soon, these four adventurous, fun-loving and hard working entrepreneurs realized it was a question of "when" not "if". Sending them on a mission to discover more of Trujillo while successfully researching the business opportunity that paved the way for the birth of NJOI Beach Residences.